A presentation by world-renowned cult expert Dr. Janja Lalich.
This focused on the work from her new book Escaping Utopia: Growing Up in a Cult, Getting Out, and Starting Over, an original research with sixty-five cult survivors from thirty-nine cultic groups in more than a dozen countries. Co-authored with award-winning author and social science researcher Karla McLaren.
Janja Lalich, Ph.D. is a researcher, author, and educator specializing in cults and extremist groups (including terrorist groups and ideological extremists) with a particular focus on charismatic relationships, political and other social control. She is Professor Emerita of Sociology at CaliforniaStateUniversity, Chico and has been studying the social psychology of controversial groups known as "cults" and exploitative and abusive relationships for thirty years. She has been a consultant to educational, mental health, business, media, and legal professionals, as well as having worked with current members, former members, and families of members of such groups. Her previous books include: Take Back Your Life: Recovering from Cults and Abusive Relationships;and Bounded Choice: True Believers and Charismatic Cults.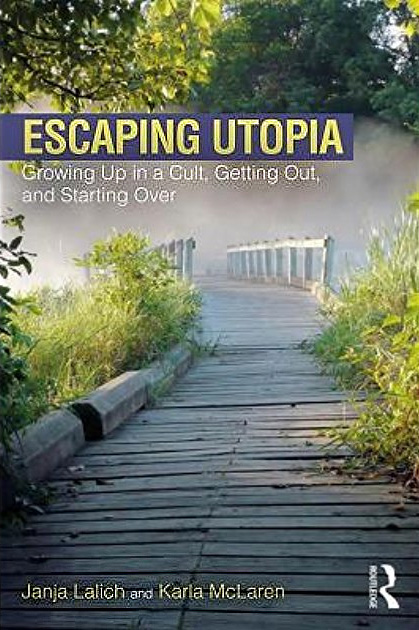 "ESCAPING UTOPIA is a must read book for everyone concerned about the real nature of human nature. Authors Lalich and McLaren do a brilliant job in revealing the various psycho-social mechanisms by which recruits are attracted and bound into their "families" at great personal cost– and how to help them exit."

Philip Zimbardo, Professor Emeritus, StanfordUniversity
Note: this event is free. Feel free to donate to our Charity. Thank you.
When & Where
Wednesday, 6 June 2018 from 18:00 to 20:30 (BST)
The University Women's Club
2 Audley Square
W1K 1DB London
United Kingdom